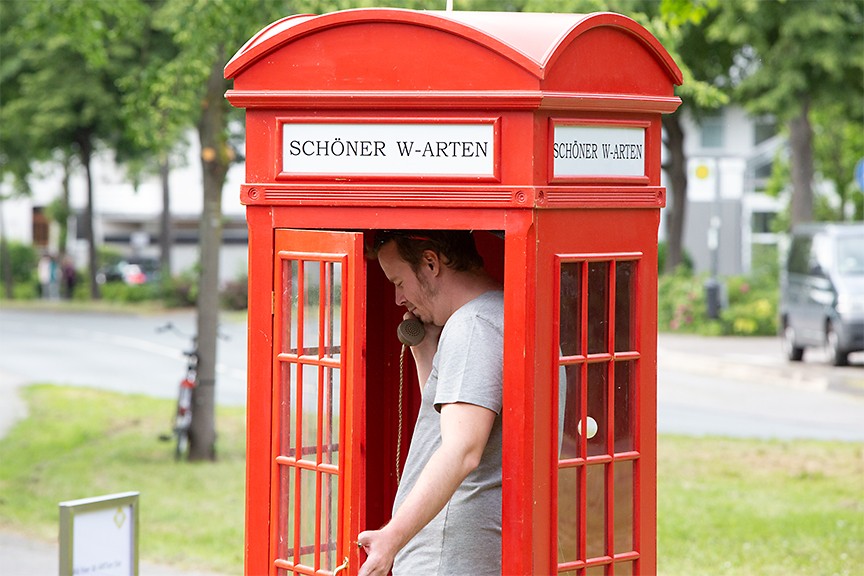 HAPPY WAITING is the first telephone hotline where you enjoy to wait!
HAPPY WAITING helps to relax waiting times in waiting halls or queues with a wink!
HAPPY WAITING is an art installation for festivals and events!
HAPPY WAITING was awarded the CCV Quality Award 2017 (German Call Center Award).
Test a short version of the HAPPY WAITING hotline:
0049 (0) 180 3 00 2001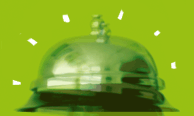 (9 cent/min from german landline, up to 42 cent/min from mobile networks)
Curious?
The number for the complete demo version of HAPPY WAITING is available on request.
HAPPY WAITING AS AN ART INSTALLATION
The HAPPY WAITING phone booth
There's an old English phone booth on your premises.
What is there to discover?
Curiously your guests crowd into the queue and wait. Only those who are patient enough will be rewarded with an intimate call to the HAPPY WAITING hotline and other surprises in the phone booth.
Everything comes to a good end for those who can wait!
[cycloneslider id="w-art-telefonzelle"]
Suitable for indoor and outdoor.
The HAPPY WAITING office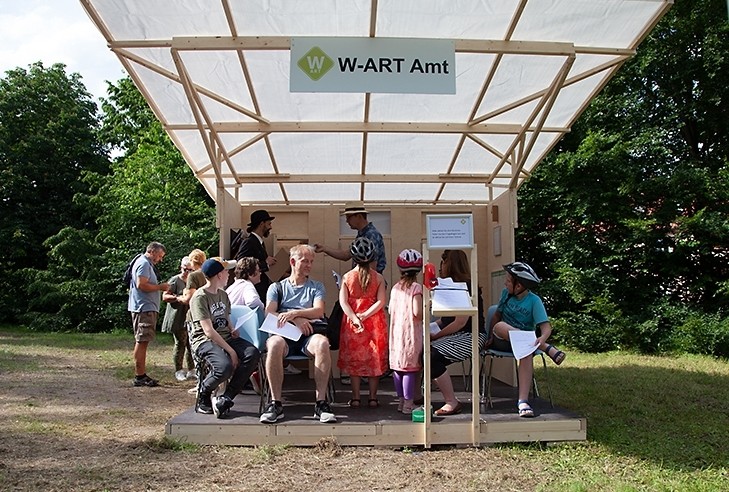 Finally an office where you like to wait!
After drawing an official waiting stamp, your guests wait patiently for their appointment with the HAPPY WAITING consultant.
How long the waiting takes and what the spectators can expect while waiting is not yet revealed here!
[cycloneslider id="w-art-amt"]
Suitable for indoor and outdoor use.
HAPPY WAITING AS A SERVICE DESIGN INSTALLATION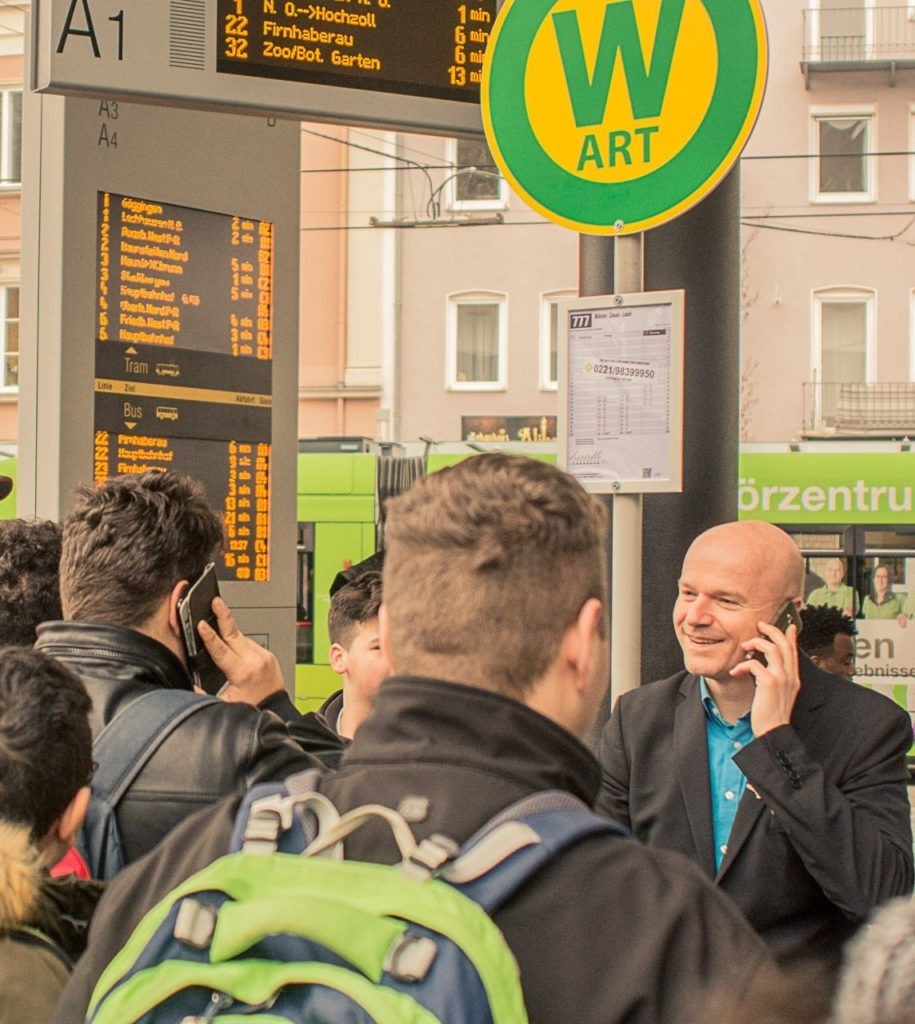 Nobody likes to wait, especially not at bus stops, train stations, airports, tourist attractions or museums.
Shorten your customers' and visitors' perceived waiting time with a personal, surprising and innovative service idea:
Communicate the number of the HAPPY WAITING hotline and encourage your guests to call.
With a wink you can relax annoying waiting situations!
HAPPY WAITING is an art service
– WHICH IS FUN
– WHICH DELIVERS CONVERSATION TOPICS
– WHICH ENCOURAGES YOU TO LINGER
– WHICH CAN BE INDIVIDUALIZED
(Integration of precisely tailored content into the hotline)
In waiting rooms, the number can be communicated via LED boxes, screens or chair covers on which the call request is presented.
It is also possible to project the HAPPY WAITING number into the air as a moving, three-dimensional holographic image.
Attention guaranteed!
HISTORY OF CREATION
A first HAPPY WAITING prototype (called W-ART) was developed in summer 2017 by us for "Schauspiel Köln" as part of the festival "The city of tomorrow".
At a fictitious bus stop, those present waited for a bus that never arrived.
While waiting, they could reflect on the waiting by calling the W-ART hotline and talk to other people.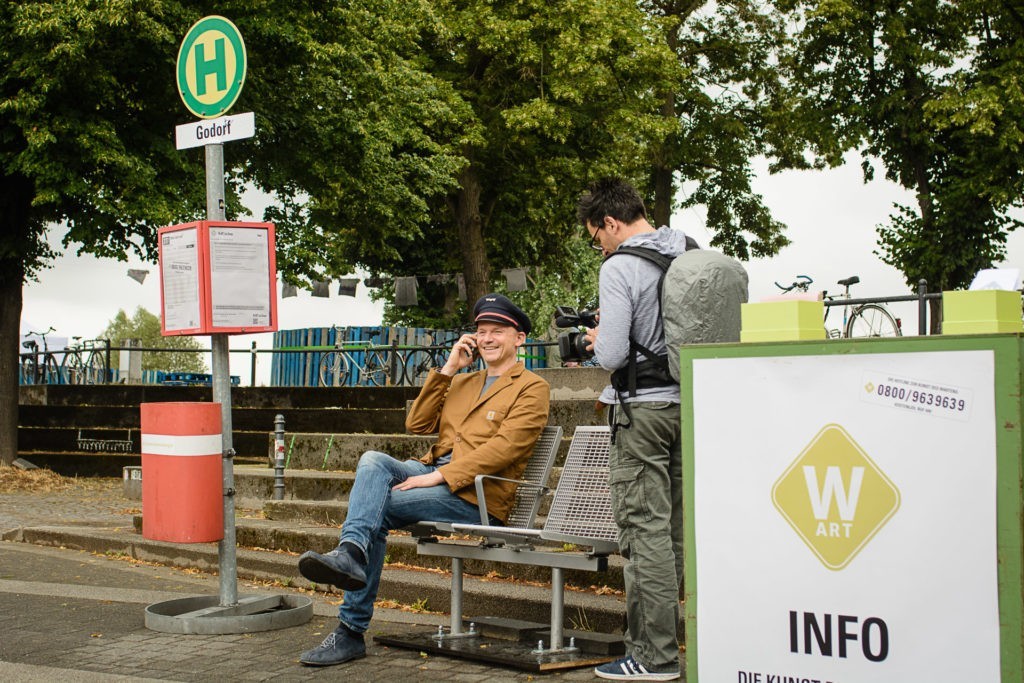 The hotline menu offered various options:  You could learn to use your time efficiently or take a break and be of service for yourself. In addition there was the possibility to practise patience, hang out or be connected live with a personal W-ART consultant.
At the bus stop there was also a W-ART infocounter with various additional services:
The people waiting could attend shortest workshops in queueing, twiddling their thumbs and wasting their time and had their waiting knowledge checked at the W-ART Academy.
QR codes were hidden in the vicinity of the bus stop, which provided further information and research material on the subject of waiting with the help of one's own mobile phone.
Credits (W-ART, Schauspiel Köln, 2017)
Idea: Armin Nagel
Overall concept and organisation: Armin Nagel, Claudia Saar
with: Armin Nagel, Claudia Saar, Chris Mersmann
Speakers: Sonja Baum, Tom Jacobs, Armin Nagel, Claudia Saar, Phil Bonney, Fiona Metscher
Hotline agents: Guido Cypers-Koslowski, Diana Runkel
"Hotline of the Damned." Arthur Horvath, audio media design
Video /Music: Frank Böhle, Jean Marc Lehmann, Chris Mersmann
Photography: Thorsten Schiller
Graphic: Claudia Saar
Live Stream: Michael Fürsattel, Thanks to Hildegard Saar
Hotline technology and call center service:
Monika Dudler, Jäger + Schmitter DIALOG GmbH, Cologne
Production management: Eva Maria Müller (littlebit GbR)
NOTE FOR ORGANIZERS AND COMPANIES:
W-ART was created in collaboration with service designer Claudia Saar.
Since 2018, we have been developing the basic concept of W-ART independently from each other.
WOULD YOU LIKE TO BOOK THE HAPPY WAITING HOTLINE FOR A WAITING HALL OR A FESTIVAL?
ARE YOU INTERESTED IN MORE INNOVATIVE IDEAS ON WAITING?
PLEASE DO NOT HESITATE TO CONTACT US. WE ARE WAITING FOR YOU.
Further informations